23 novembre 2017
4
23
/

11
/

novembre
/

2017
15:31
Recipe of the aioli of Nice:
750 gr desalinated back of cod, three carrots, 250 gr French beans, a cabbage flower, six potatoes, two zucchinis, four leeks, two fennel, an onion, six eggs, a bouquet garni.
Cook the fish and the vegetables as follows : peel and wash vegetables, cook them separately in the salty boiling water, cut them roughly pieces and reserve, make harden eggs, rinse the fish, it poach 5 mn with a short broth (thyme and laurel), drain.
Put down in a dish the fish, the vegetables and the eggs. Prepare the aioli to accompany while serving the him(it) to part.
Aïoli :
In the mortar, crush the peeled(mangy) cloves of garlic, add the yellow of egg and mix. Incorporate the olive oil little by little by whipping. Add the lemon juice. Salt and Pepper.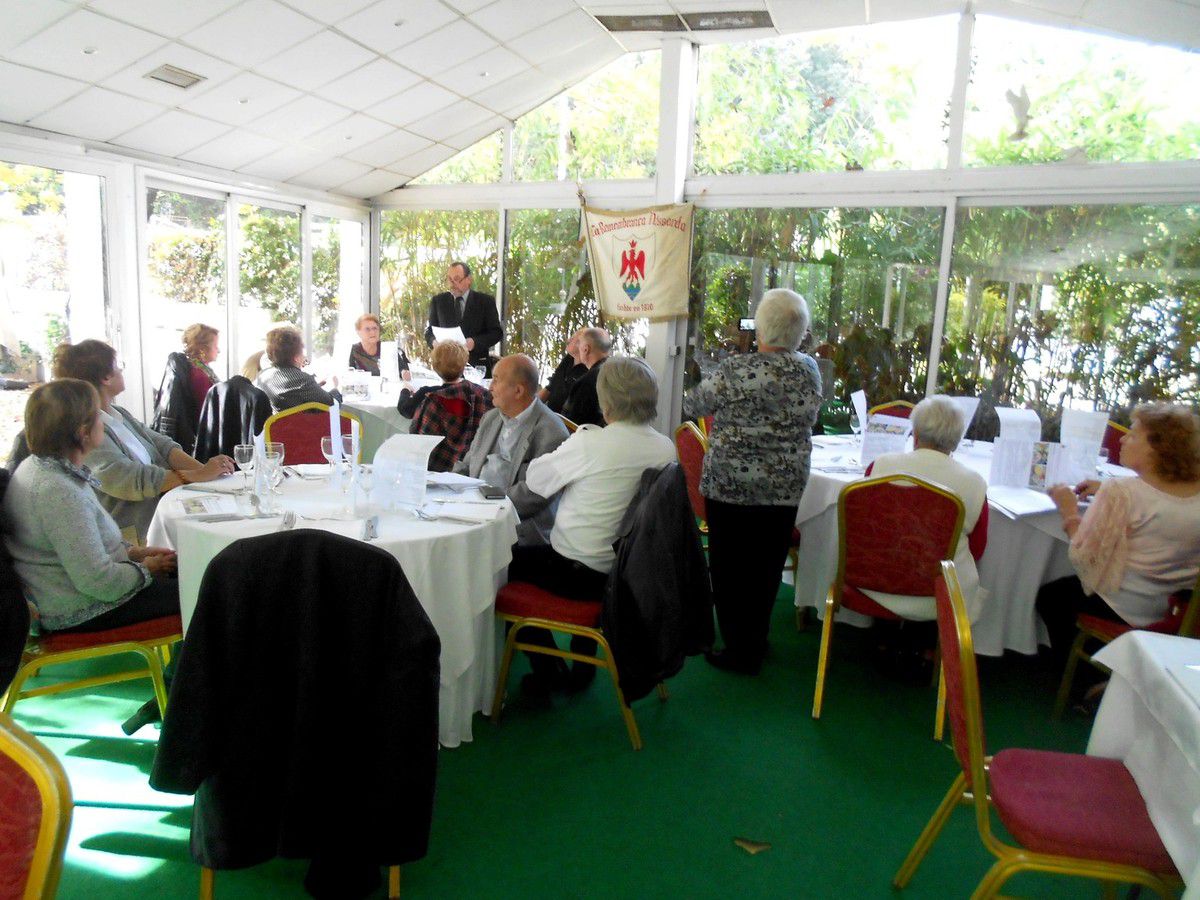 Félix MACRI's speech, President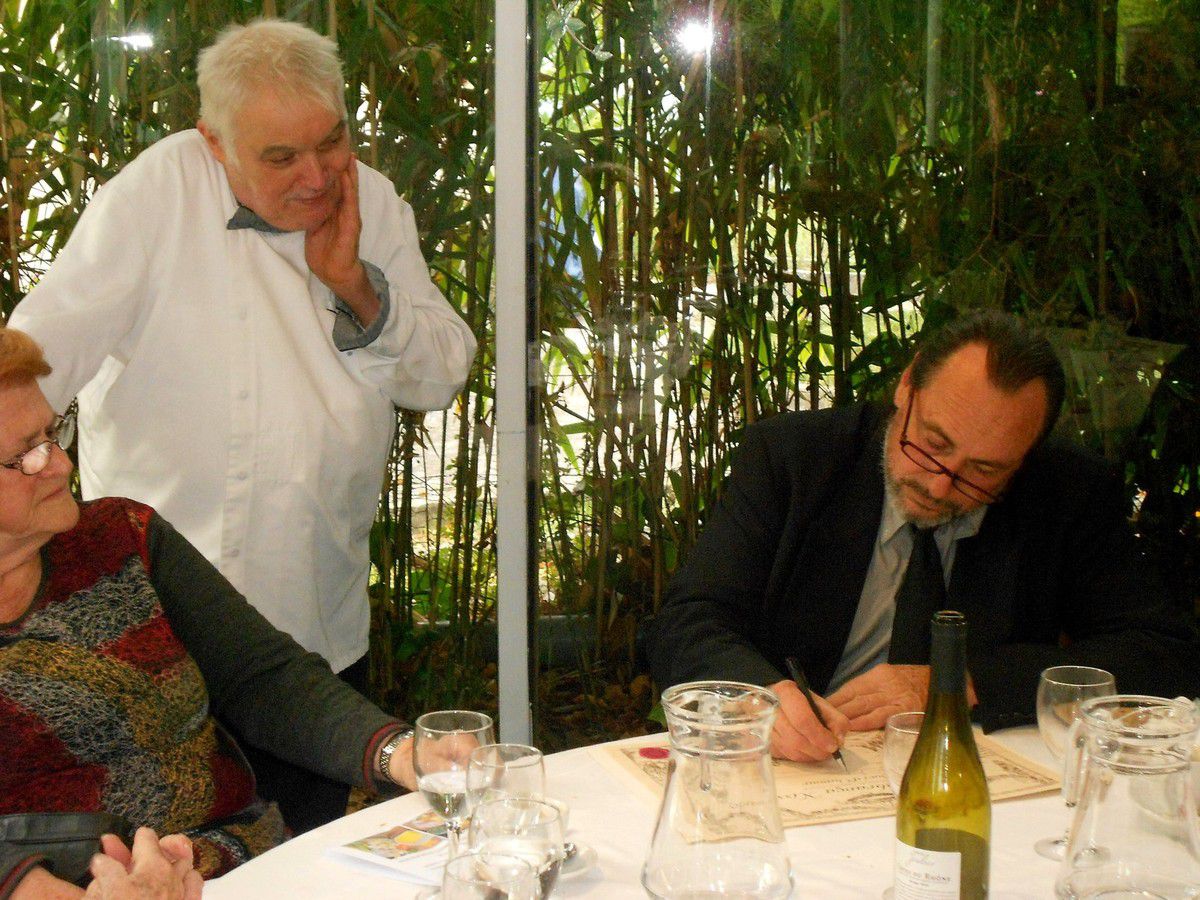 The Leader Georges BIGOTTI, of the restaurant '' Les Palmiers '', the boulevard Henri DUNANT in NICE 06100 NICE, is going to receive the Diploma from " Soci of honor " of Remembrança Nissarda for the promotion of the Cooking ''Nissart made'' throughout his activities of Leader, Follower of Auguste ESCOFFIER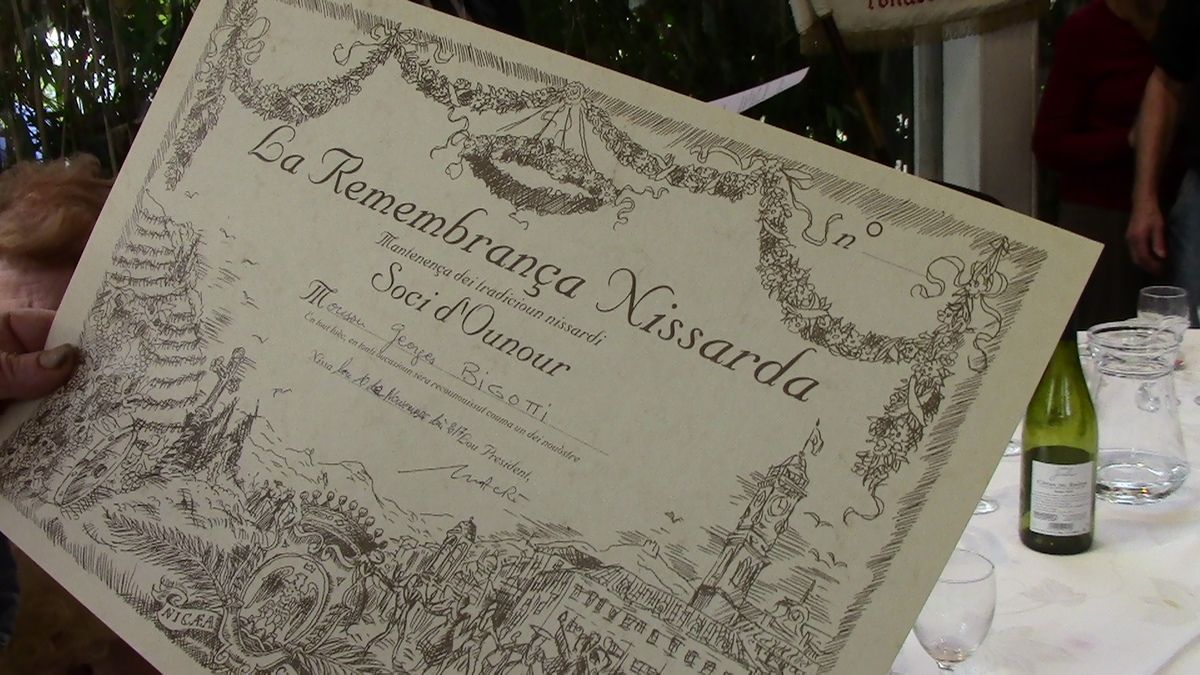 diploma of honor put back to Georges BIGOTTI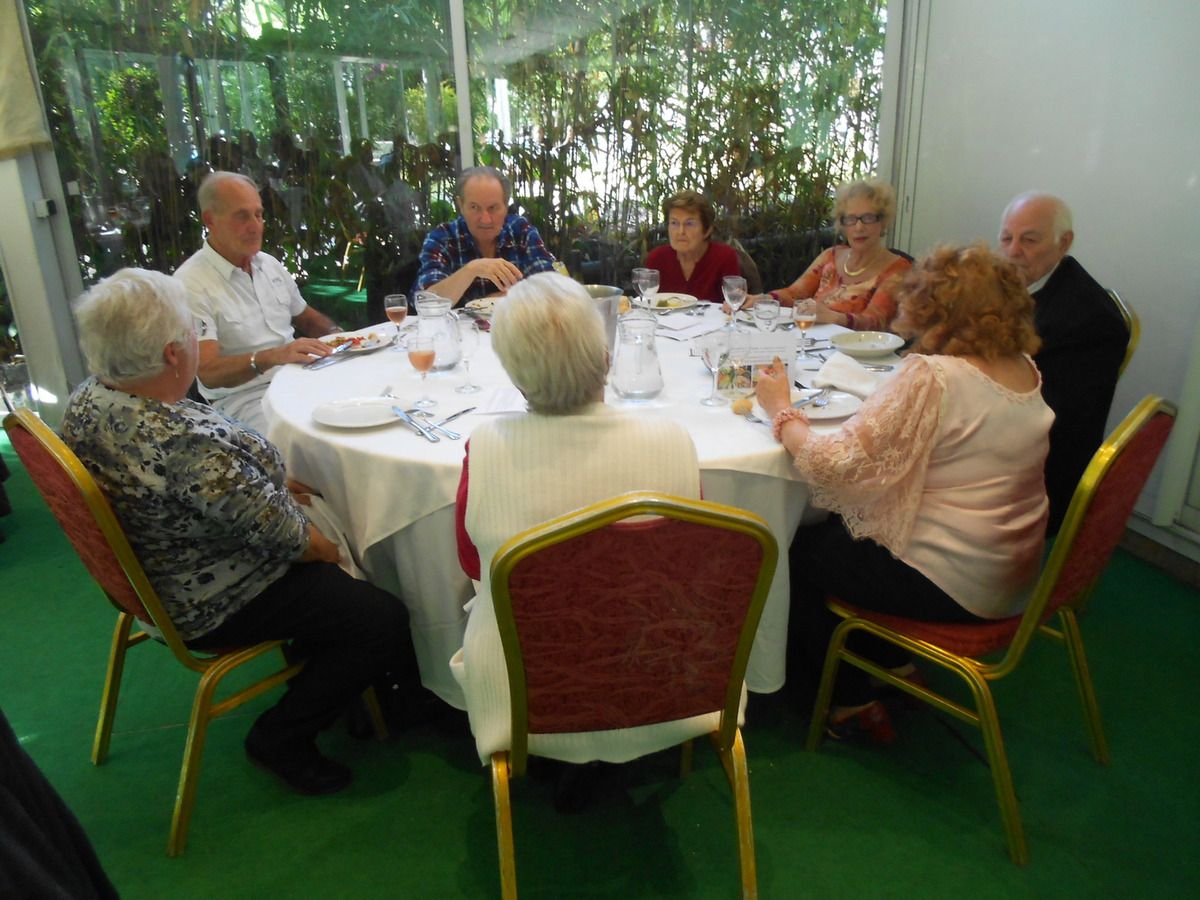 a beautiful banked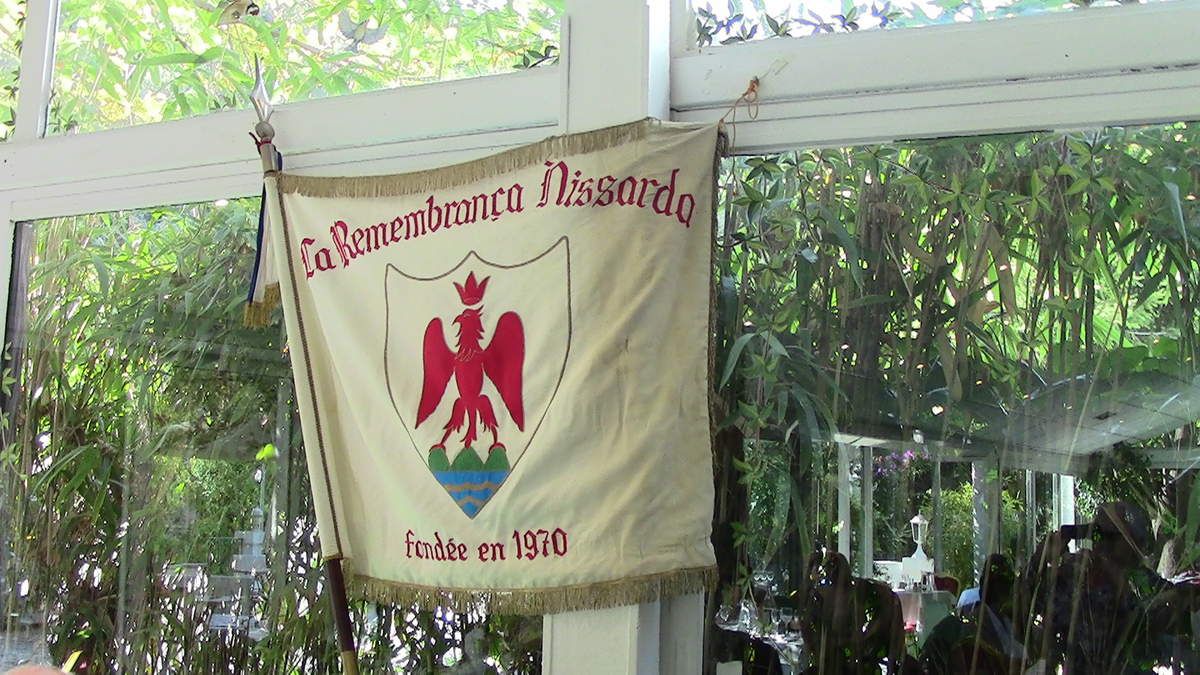 the flag of Remembrança Nissarda, emblem of the Traditions of NICE and the County, stays up the organized demonstrations
friends : Jean, Hélène and Marguerit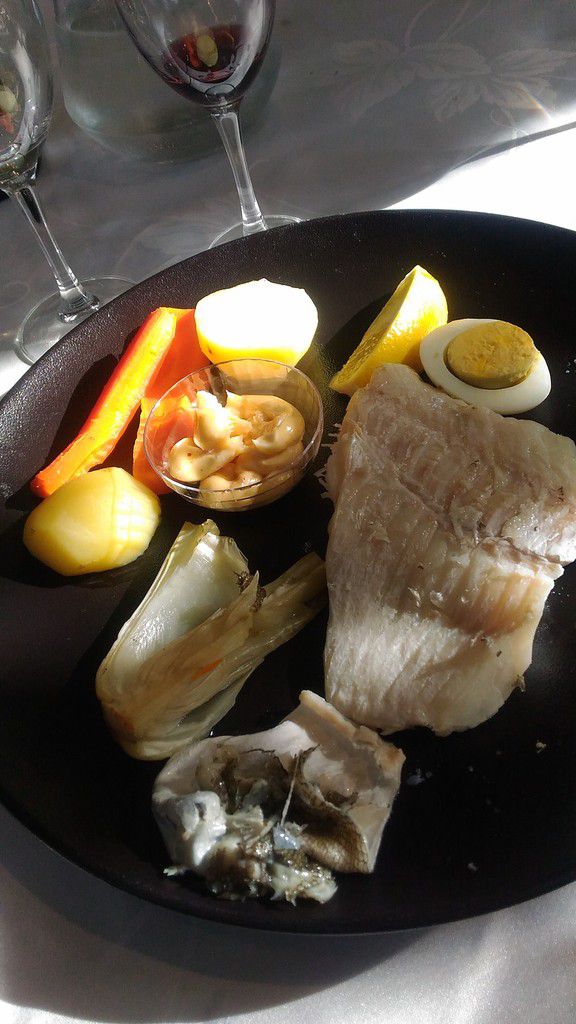 the good Aioli of the restaurant '' Les Palmiers '', the boulevard Henri DUNANT 06100 NICE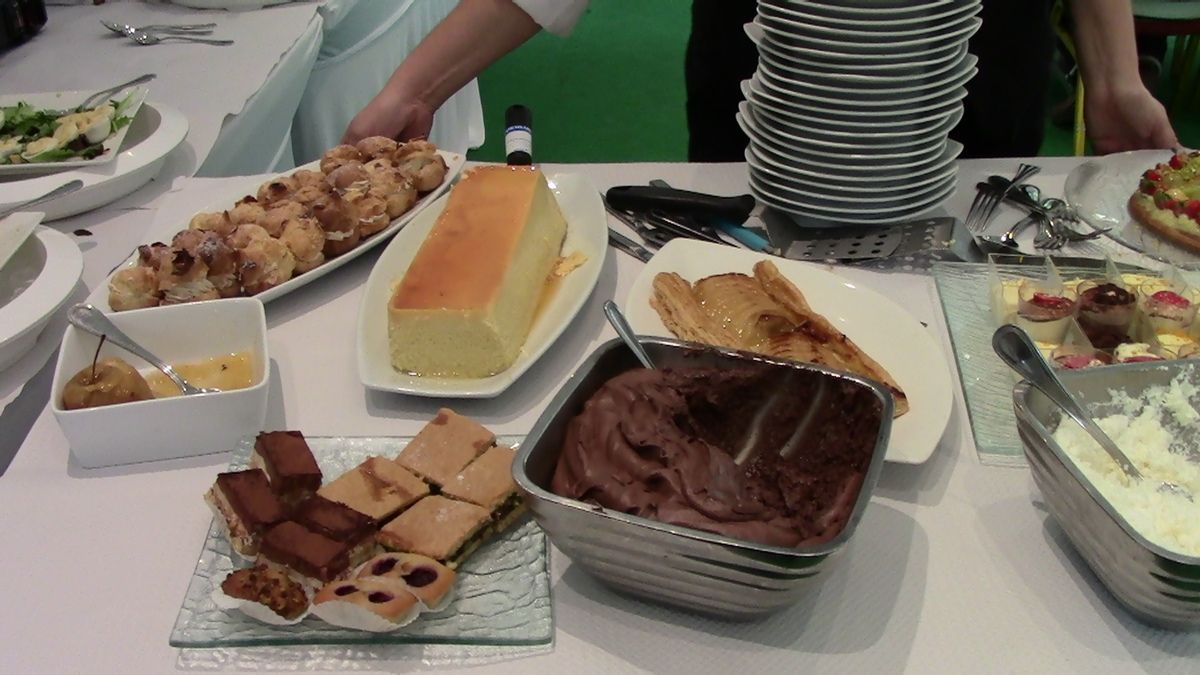 with excellent desserts