10 août 2016
3
10
/

08
/

août
/

2016
09:57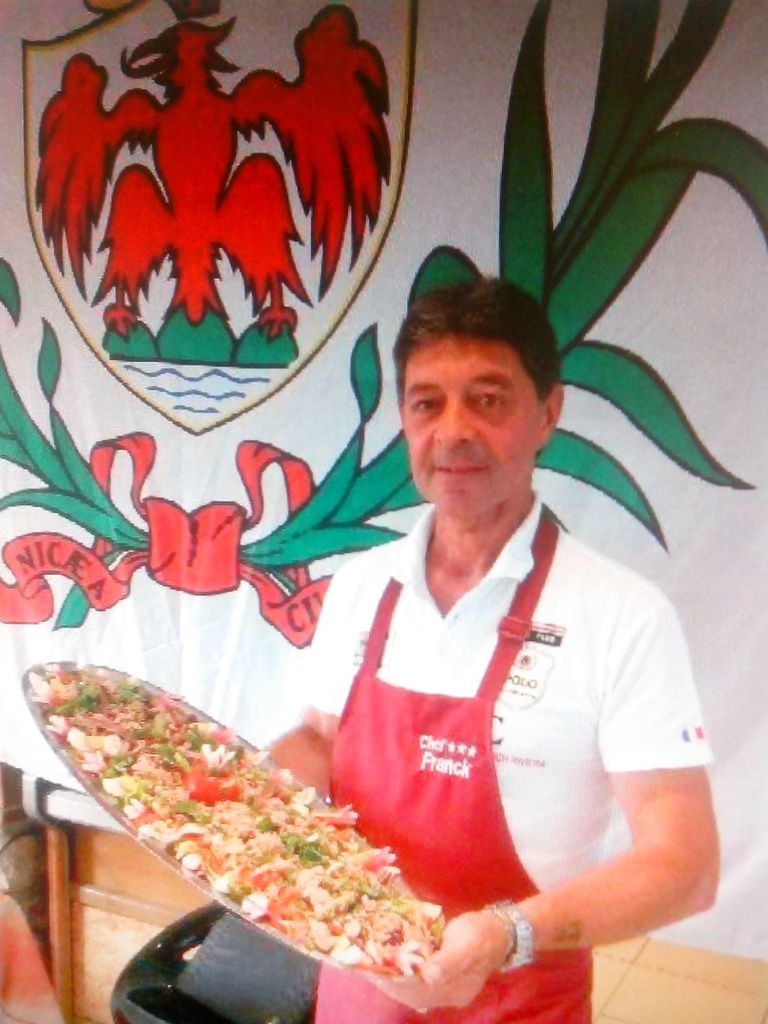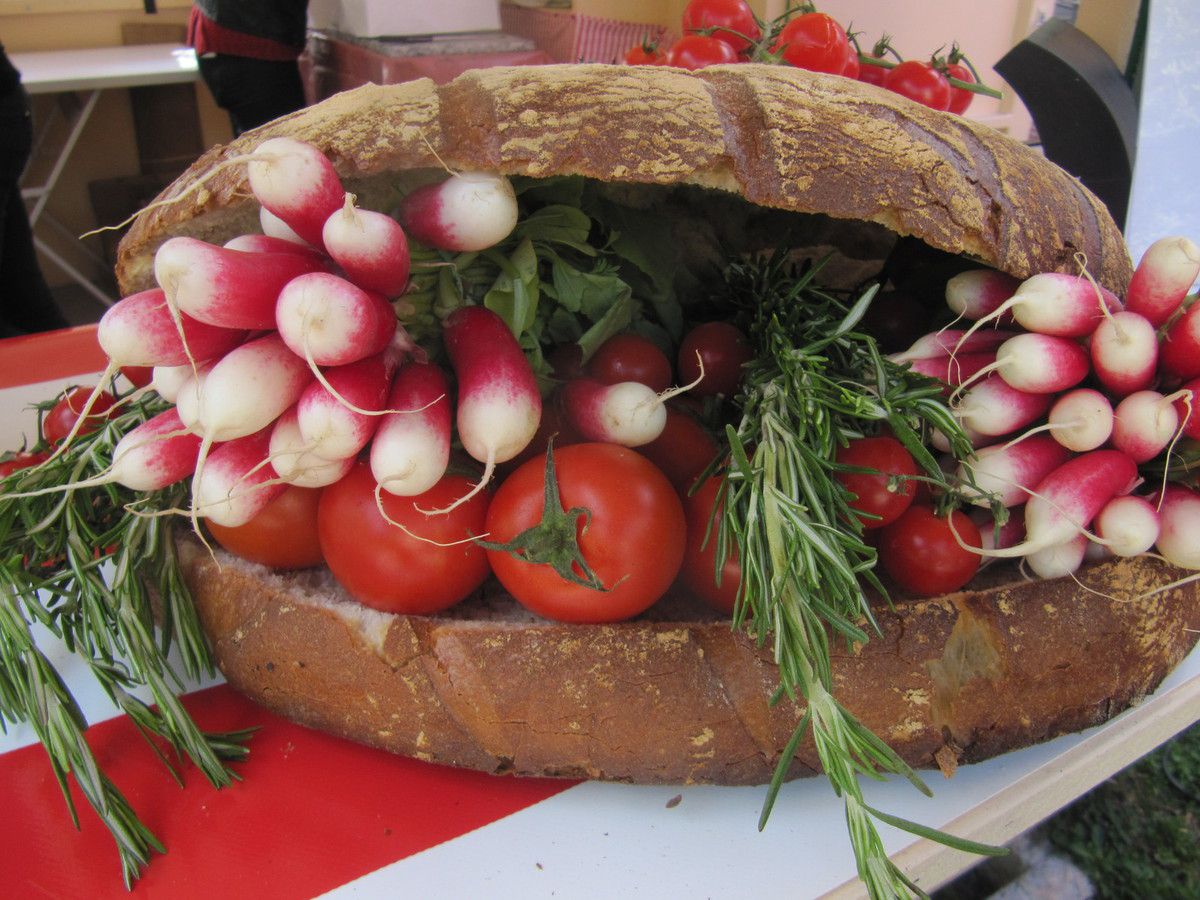 1 - Franck VERAN, présentant sa salade Niçoise - Franck VERAN, presenting his salad Nicoise - 2 - quelques ingrédients du pan bagnat - some ingredients of pan bagnat
The Nicoise salad :
Wash vegetables.
Clean radish by keeping them whole with their soft sheets.
Furnish the tour of a salad bowl, beforehand rubbed in the garlic (from a peeled pod), with the mixed salad leaves.
Cut tomatoes in district, arrange them on the sheets of mixed salad leaves, salt.
To slice thinly cucumbers (possibly, make them soak in the salt), the white of celery and the part to tighten (heart) of artichokes, green peppers and cébettes.
Shell ''févettes ''(in season).
Arrange all these vegetables on tomatoes by looking after the presentation, salt to Add the tuna by leaving the rather consequent pieces, the chiseled ''basilic'' and decorate with hard-boiled eggs cut in district, the nets of ''anchovy'' and the black olives.
Pay the olive oil at the last moment, the ground pepper, and mix the salad in front of the dinner guests.
At the time of serving, watching to distribute well all the ingredients in every plate.
The pan bagnat - ''Lou pan bagnat''
It's the same recipe